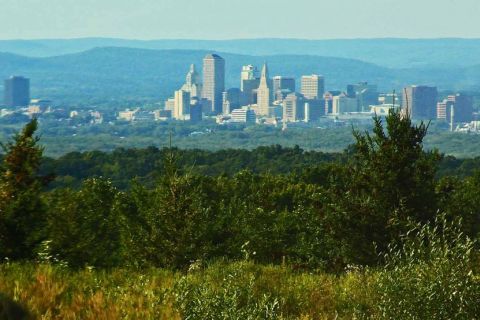 Hartford Community Loan Fund (HCLF) announced it received a $2 million award from the U.S. Department of Treasury's Community Development Financial Institutions (CDFI) Fund to support HCLF's housing rehab lending and technical assistance programs.
For the 2014-2015 round of awards, the CDFI Fund received applications from 374 organizations requesting more than $435 million in assistance. HCLF was one of 152 organizations selected which received a combined $160 million available in awards from the CDFI Fund. HCLF was one of only 14 loan funds from across the country to receive the maximum award amount of $2 million.
HCLF was one of only 14 loan funds from across the country to receive the maximum award amount of $2 million.
Other $2 million awardees outside of the 14 loan funds consisted of community banks and credit unions.
HCLF was one of three Connecticut CDFIs to receive awards this year. The other Connecticut recipients were Stamford-based Housing Development Fund ($1.65 million), and Women's Business Development Council, also headquartered in Stamford ($125,000).
"This is very exciting news for us," said Jack Ellovich, President HCLF's Board of Directors. "This award will accelerate our efforts to eliminate blight and provide more quality, affordable housing options in Hartford," Ellovich added. "The capital from the CDFI Fund will allow us add a new lender to our staff and help us increase our investments in the newly designated north Hartford Promise Zone," Ellovich stated, referencing the 2015 designation from the US Dept of Housing and Urban Development (HUD) intended to spur new economic and housing investments in Hartford's north end neighborhoods.
About Hartford Community Loan Fund
Certified as a CDFI in 2002, HCLF has provided over $27 million in financing in Hartford, facilitating the rehab of more than 650 units of housing while creating nearly 700 jobs in Connecticut's capital city. The Fund also provides Tax Lien Foreclosure Prevention loans along with microloans to help Hartford residents build credit. HCLF has also been active in several policy matters impacting Hartford residents, including an initiative to bring a second full-service supermarket to Hartford, efforts reduce the City's practice of tax lien sales to outside investors, and a push to reduce the tax burden on Hartford's small business owners.
About the CDFI Fund
Created by Congress in 1994, the CDFI Fund invests in and builds the capacity of community credit unions, banks, loan funds, and other financial institutions serving rural and urban communities across the nation that lack adequate access to affordable financial products and services. Through the first 20 rounds of this program, the CDFI Fund has awarded more than $1.5 billion, helping build a nationwide network of more than 950 CDFIs located in every state, all focused on economically empowering the communities they serve.

In addition, the CDFI Fund has allocated $43.5 billion in tax credit allocation authority to Community Development Entities through the New Markets Tax Credit Program, and $525 million has been guaranteed in bonds through the CDFI Bond Guarantee Program. To learn more about the CDFI Fund and its programs, please visit: www.cdfifund.gov

For more information on HCLF, please contact Rex Fowler, HCLF's Executive Director, at 860.296.7005 or R.Fowler@HartfordLoans.org.